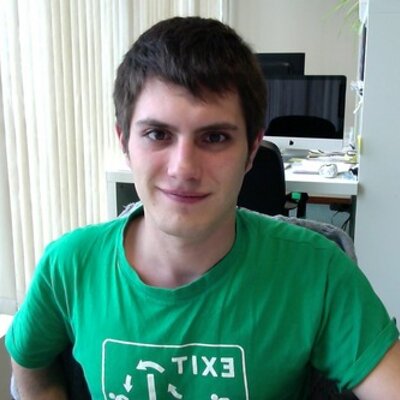 About Me
I am a computer engineer and a Magento backend developer analyzing clients needs and developing fantastic magento modules, extensions, functionalities, features and third parties integrations in new and existing projects for lots of companies of all kind of tipology (payment methods, shipment methods, ERP integrations and lot of customizations).
I am also a enthusiast in cryptocurrencies and blockchain, a traveller (or wanderluster) and a diver. You can follow my adventures reading and following my new blog Oscar Around The World
Nowadays, I am studying Magento 2 certifications and underwater photography.
Contact Details
Oscar Salueña Martín
oscar.saluena@gmail.com

Work
Magento 2 Freelance Developer
Main Magento 2 Developer • October 2018 - October 2019
- Main Magento 2 developer in Kiwoko Magento 2 Enterprise/Commerce Edition project to stabilize and improve it, update and upgrade it and develop lot of new features.- Magento 2 Auditor and Consultant
Interactiv4 Inc
Technical Project Manager and Main Developer • May 2016 - November 2016
- Technical project manager and lead developer in Dufry company internal Magento Enterprise Edition project to release one store for each Duty Free Store (Madrid, Barcelona, Arlanda, Zurich, etc...) in each airport. - Promotion Campaigns, restrictions depending on destinations and integration with products, promotions, prices with ERP in Spanish ones. - Technical project manager, analyst and lead developer in DPD web services integration with SEUR system and extension for Magento 1.
Chief Security Officer • November 2015 - November 2016
- Planning a SUPEE's Magento security patches roadmap in order to install in all clients projects. - Security (Magento level) officer in mostly projects --> Mostly all environments of the projects (Developmet, staging, production).
Magento Certified Developer • July 2013 - November 2016
- Development and Production deploys via Git or Capistrano- Magento auditions for more than 25 projects (kiwoko.com, decimas.es, etc...) to determine if were included in company roadmap. - Detecting errors and/or bugs and fix them all and, also, developing some new features in some B2C stores in Magento 1.7, 1.8, 1.9 CE (UNOde50.com, Santafixie.com, loladerek.es, vinopremier.com, sanjamon.com, algru.es, etc...) and B2B Magento store as ldkgarden.es. - ERP system integration for AsproParks. We did a ticketing system for this client. - Migrations from previous versions to 1.9 Community Edition. - Development environment Set up (from domains to ip hosts (mostly Digital Ocean), and providing all stack for Magento well performance. - Magento Script for WordPress blog import into our Magento projects. - In K-tuin.com I developed an order states flow Web Service for client ERP Integration, also I used the Blog importation from wordpress to Magento AheadWorks Blog extension. Finally, I developed FinCosum (for funded payments) integration extension, as Payment Method. - Redsys Payment Gateway SHA256 migration for our module and also for all Magento stores in the company. -In Pronovias I used the implemented script for Wordpress Blog importation/migration to Magento AheadWorks Blog extension. - Writing documentation for a lot of internal processes in the company.
Technical customer service • March 2013 - November 2014
- Technical customer service in extensionbuffet.com which was a Magento modules store. - Fixing and developing some extra features for Redsys (payment gateway), SEUR, MRW, UPS (shipping provider), etc... magento integration modules. - I have istalled Redsys (Servired) module and configure it over more than 150 stores. And Seur over more 50 stores.
Magento Junior Developer • March 2013 - June 2013
- Simple Magento modules development. - Local and Development work environments set up over ZendServer. - Occasionally, I was inside the mantainment team for projects in their mantainment and improvements phase; detecting errors and/or bugs and fix them all and, also, developing some little new features in some B2C stores in Magento 1.7 (elganso.com, store.bq.com, gisela.com, Vinoteca.es, Neverasportatiles.es, Retrofootball.eu, etc...) and B2B stores in Magento 1.6 (ixia.es, bestproducts.es, juinsa.es, unimasa.es, Mercachef.com) - We use Git as VCS (Version Control System) with two different workflows (New or mantainment projects)
NetInnova S.L.
Fullstack LAMP junior developer • October 2012 - February 2013
- Web Development (PHP, HTML 4 and 5, CSS 2 and 3, JQuery, Ajax, JSON). - Perl script implementation in oder to process huge quantity of data (.xls, .csv). - Relational database management (PostrgreSQL).
Education
Escuela Politécnica Superior (EPS) de la Universidad Autónoma de Madrid (UAM)
Bachelor of Computer Science Engineering / Licenciado en Ingeniería Informática Superior • 2007 - 2013
Artificial Intelligence, Object-oriented programming, Operating Systems, Knowledge Engineering, Scientific Computing, etc..
Università degli Studi di Roma Tre
Bachelor of Computer Science Engineering • 2011 - 2012
One Erasmus year in Rome, attending lessons and doing tests in Italian language.
Magento University
Magento Certified Developer • June 2013
Magento official backend development certificate. One of the first in Spain.
Ivan Chepurnyi Lesson
Test Driven Magento Development • 24,25th of September 2013
TDD lessons by Ivan Chepurnyi (one of the first versions core developers) focus on Magento framework at Interactiv4 first headquarters.
University of Cambridge
First Certificate in English • July 2013
Skills
Magento 2
Magento 1
Git
Web Services integrations
Ecommerce
PHP
Blockchain